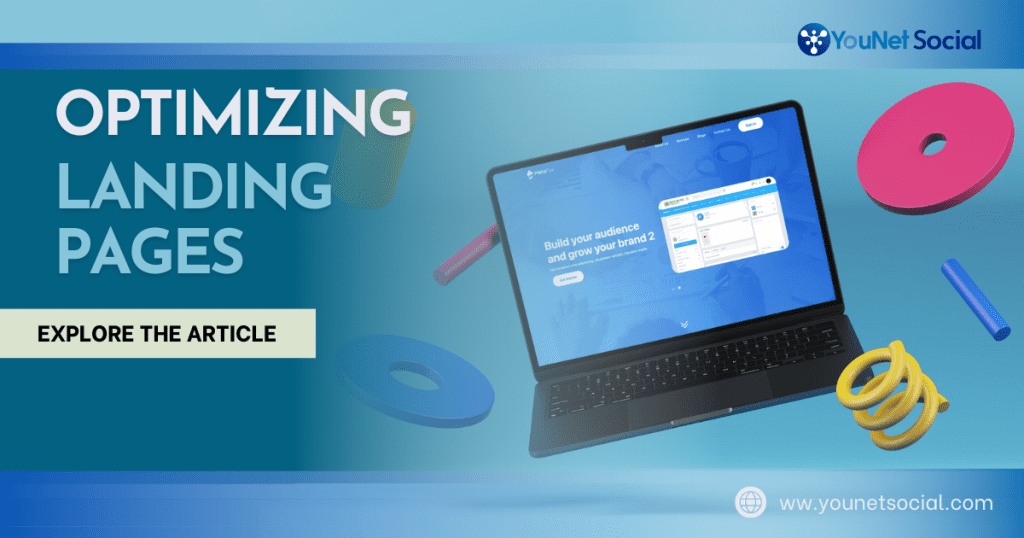 Landing pages are essential for online marketing campaigns as they help businesses increase sales and draw in leads to their website. These pages are typically the main focus of paid digital marketing efforts, and businesses make significant investments to drive traffic to them.
So, how do you optimize your landing page to make your successful sales campaigns? Let's explore this article!
Why do businesses need to optimize their landing pages?
Enhancing landing pages is necessary to elevate your website's conversion rate and align with your business objectives. A well-optimized page not only enhances the user experience but also has the potential to impact your bottom line significantly. Moreover, it enables you to capture more leads and convert visitors into paying customers, ultimately increasing your revenue.
By optimizing, you can optimize the return on your advertising investment. When your landing pages are tailored to resonate with your target audience and encourage desired actions, such as making a purchase or filling out a contact form, you get the most out of your advertising budget in a competitive online landscape where every click and conversion counts. Optimizing landing pages is a strategic move that can make a substantial difference in the success of your online business.
Get started with landing page optimization
When embarking on your journey into landing page optimization, it's essential to consider all the facets of the sales conversion funnel, which comprises two distinct phases: optimizing various traffic sources and experimenting with on-page elements.
Optimizing for diverse traffic sources involves tailoring your approach to cater to different types of potential website visitors. For instance, traffic originating from a click on a paid search ad, such as Google Adwords, may exhibit distinct behaviors compared to traffic driven by social media ad campaigns.
On the other hand, on-page elements encompass the more commonly discussed strategies in landing page optimization. This includes tactics like A/B testing, adjusting form fields, and incorporating additional social proof to enhance the overall effectiveness of your landing page. These techniques can profoundly impact your conversion rates and user engagement.
10 tricks to optimize your landing page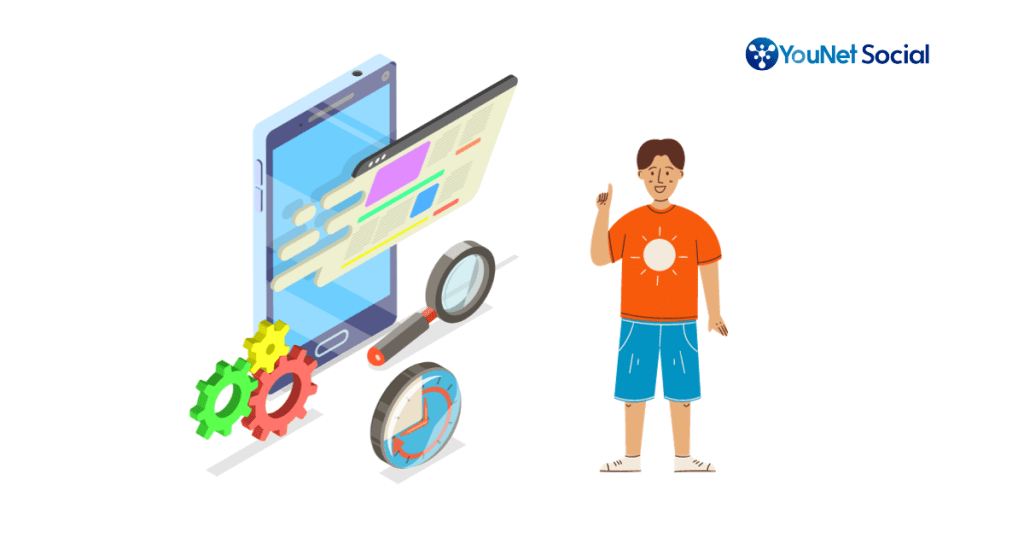 Providing a compelling headline and clear content: Craft a concise and attention-grabbing headline that communicates the value of your product or service. Keep the content clear and focus on the benefits of your offers and why it matters to the visitor. Utilizing bullet points and subheadings to make the content scannable.
Creating strong visuals: Visuals can help convey your message and create an emotional connection with visitors, so try to use high-quality images or videos relevant to your offer.
Consider strong Call to Action (CTA): Your CTA button should stand out and use action-oriented language to get more customer information. For example, instead of "Submit," use "Get Started" or "Claim Your Free Trial."
Social Proof: Adding client and partner logos, testimonials, reviews, case studies, or trust badges to build credibility and trust with your audience.
Utilizing A/B testing: Continuously test different elements of your landing page, such as headlines, CTA buttons, colors, and images, to see what works best for your audience.
Investing in mobile optimization: Mobile users should have a seamless experience on your site. Therefore, ensure your page is responsive with good visuals and functions well on mobile devices.
Enhancing loading speed: Optimize your page for fast loading times to prevent the slow-loading pages in peak periods, aiming to reduce bounce rates.
Segmentation: Consider creating different landing pages for different audience segments or advertising campaigns to deliver more personalized content.
Exit-Intent Popups: Use exit-intent popups to capture leads from visitors about to leave the page. Offer an additional incentive or content in exchange for their contact information.
Implement analytics and tracking tools like Google Analytics to monitor visitor behavior and conversions. Besides, you can utilize the data collected to make informed optimizations.
Conclusion
In conclusion, optimizing an effective landing page is not just a valuable strategy but a necessity in the digital landscape. A well-crafted landing page can turn casual website visitors into loyal customers or dedicated leads. By implementing the tips mentioned above, you can attract attention and drive conversions.
Remember that landing page optimization is a dynamic process. It requires continuous testing, analysis, and adaptation to meet your audience's changing needs and preferences. With a commitment to refining your landing pages based on data and user feedback, you can unlock the full potential of your online marketing efforts and achieve your business goals. So, invest the time and effort into optimizing your landing pages, and you'll reap the rewards of improved conversion rates and a more successful online presence.
Build your Landing Page Today
If you have a demand to build and optimize your effortless landing page, our Business Landing Page app is a good choice. Our team – YouNet Social, is happy to offer you our latest product, which helps you tailor your landing page to be more accessible than ever before. Through this app, you can easily optimize your landing page whenever you want. Furthermore, it also has these valuable features for your business purposes:
Set the landing page as your home page.
Manage the menu.
Enable/Disable blocks and change the content of each section.

✨ You can get this app on our MetaFox App Store and contact us to buy and get more information. If you have any questions, please feel free to let us know at the contact site.