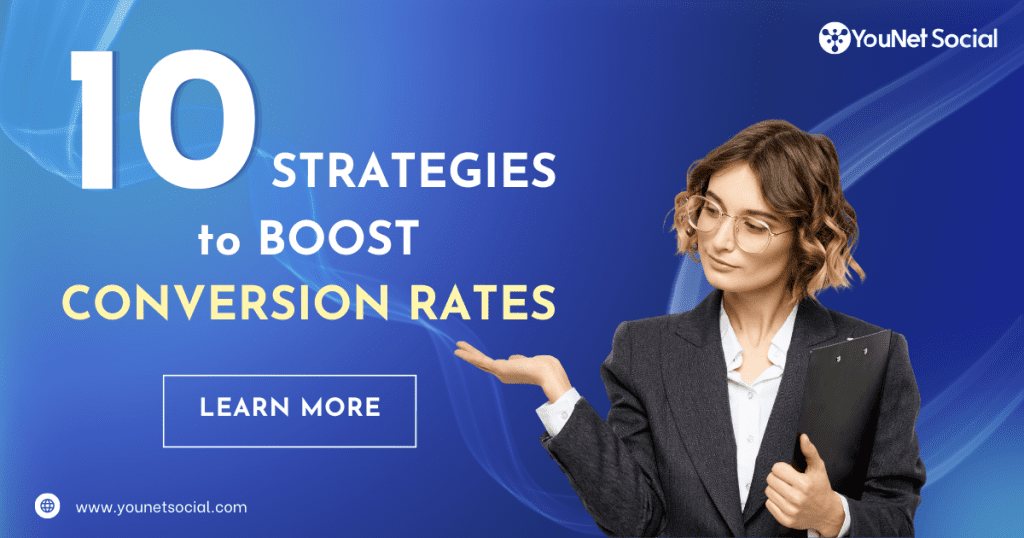 Have you wondered about the way to run a successful online platform?
Regarding the venue, the conversion rate is one of the most critical metrics to monitor and optimize. A high conversion rate means more users are taking the desired actions on your website or app, whether purchasing, signing up for a newsletter, or filling out a contact form, all bring the opportunities to get sales. To help you increase your conversion rate and drive better results, we've compiled 10 proven strategies to implement on your platform.
10 Strategies to Boost Conversion Rates
Understand Your Audience
The first step to attracting and engaging your audience on your platform is to understand them deeply. When you know your target audience well, you can implement suitable marketing and sales strategies based on these results to get high revenue.
Conduct thorough market research to determine their needs, preferences, habits, and pain points. Customer research will be a foundation for building a better persona and psychological assessment of your products or services. Next, creating detailed buyer personas can provide valuable insights into your target audience that are helpful for your strategies.
User-Friendly Design
A clean and intuitive design is crucial for a positive user experience. It will make a good impression on new visitors as well as the existing users of your platform. Friendly interface design makes it more convenient for customers to learn and explore the platform. Therefore, ensure your venue is easy to navigate and optimized for mobile devices as more users access smartphone websites and apps. Consider using a mobile-responsive design for the platform because it is essential to boost conversion rates while people use mobile devices more than others.
High-Quality Content
Excellent and relevant content encourages user engagement and helps increase your platform's conversion rates. Create valuable and relevant content that meets the needs and interests of users so that they stay longer when accessing the web or applications, thereby driving product and service purchase behavior. Additionally, using persuasive language and storytelling techniques to attract and connect with your audience is a recent direction but will bring significant value to your platform.
Depending on the platform and application, your content needs to be optimized into many forms to be suitable and increase its appeal. Popular types of content on platforms that businesses prioritize using include social media posts (images, videos, and reels), posts in forums and groups, blogs, landing pages, etc. You can choose the appropriate form for your target customers by assessing user preferences.
Email Marketing
Email marketing is still a potent technique for re-engaging and nurturing leads from your source of current and future clients. The marketing material of your email should align with your business objectives and be tailored to your specific audience. By educating your subscribers on relevant content, the email will bring more value to you. Use segmented lists and targeted content to increase the relevance of your emails.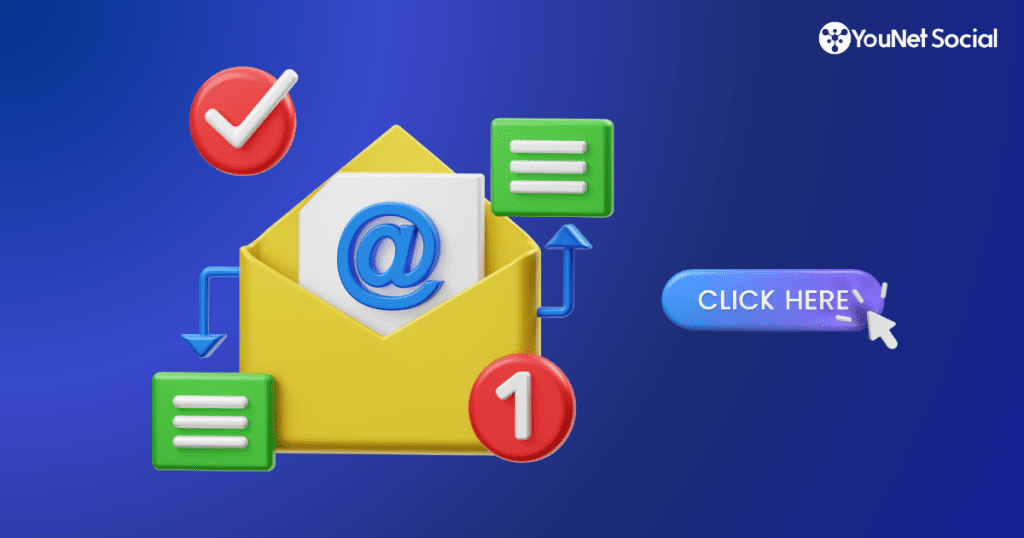 Additionally, getting high conversion rates in email marketing requires a call-to-action (CTA) that is both clear and compelling. The CTA button is the final step in the email, and a strong CTA guides people to take the desired action. The button should be carefully selected to achieve the business objectives. For instance, if you want the subscribers to purchase your product, the button should say "Buy Now" or "Shop Now." Likewise, if you want them to use the trial package of your service, use "Start Free Trial Now" rather than "Learn More."
Customer Support
Responsive customer support is an indispensable pillar of a successful platform strategy. It plays a pivotal role in swiftly addressing user questions and concerns, fostering trust, and ultimately driving higher conversion rates. By offering multiple communication channels like chatbots, live chat, email, and phone support, you empower users to reach out conveniently when they need assistance. This accessibility enhances the overall user experience and instills confidence in potential customers, assuring them that help is readily available should they encounter any hurdles. In a digital landscape where immediate answers and assistance are highly valued, responsive customer support is the linchpin to efficiently converting interested visitors into loyal users or customers.
Exit-Intent Pop-ups
Exit-intent pop-ups are a savvy strategy in your conversion optimization toolkit. They are designed to catch visitors' attention on the verge of leaving your platform. By offering them relevant incentives or tempting offers when they are about to exit, you provide a compelling reason for users to reconsider their decision and stay engaged. These pop-ups can serve multiple purposes, from offering discounts, access to exclusive content, or inviting users to subscribe to your newsletter. By doing so, you not only retain potential leads but also guide them toward the desired action, be it making a purchase, signing up, or exploring your platform further.
In the world of digital marketing, where seconds can make all the difference, exit-intent pop-ups are a strategic lifeline for boosting conversion rates and keeping users within your digital ecosystem.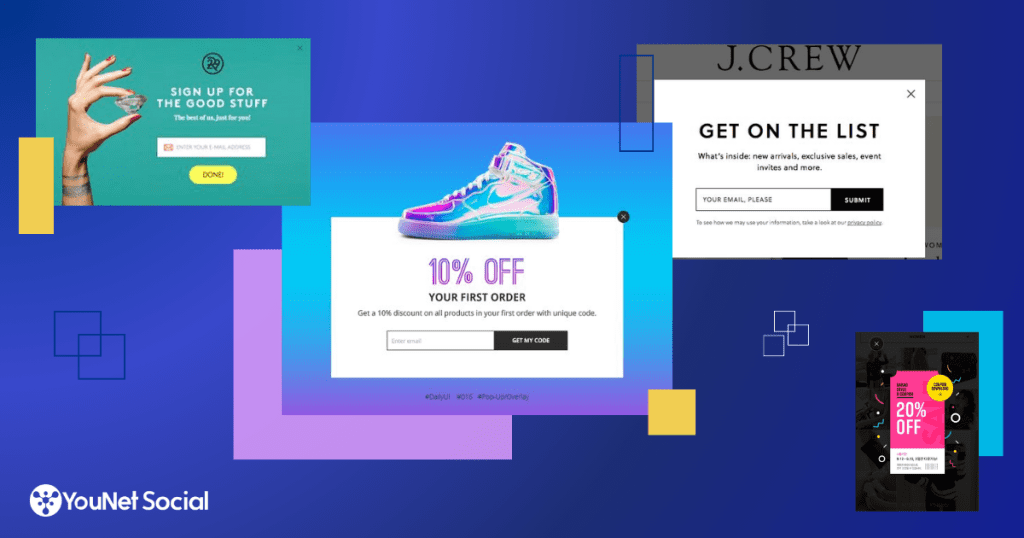 Optimize Landing Pages
Landing pages are the gateways to conversions, and their relevance must be balanced. Users who click on an ad or search result have a specific intent. Ensuring that your landing pages align seamlessly with that intent is paramount. A well-crafted landing page captures the essence of the user's search and guides them towards the desired action. This entails providing content and information that resonates with their initial query addressing their needs or interests head-on. Comp compelling calls-to-action (CTAs) are equally vital to clearly articulate what you want the user to do next, whether it's making a purchase, signing up, or requesting more information.
Additionally, eliminating distractions on these pages is crucial; any element that could divert the user's attention from the primary goal should be removed. By focusing on relevancy and streamlining the user experience, you create a landing page that satisfies user intent and significantly boosts conversion rates.
Personalization
Data-driven personalization is not just a strategy; it's a game-changer for conversion optimization. By harnessing the power of data, you can craft experiences uniquely tailored to individual user preferences. This level of personalization extends beyond the basics and dives deep into user behavior, past interactions, and interests. As a result, your platform can deliver content, product suggestions, and messages that feel like they were made just for that specific user. Personalized recommendations, like "Products you might love" or "Tailored just for you," create a sense of connection and understanding that goes a long way in encouraging users to take desired actions. Whether it's making a purchase, signing up, or exploring further, users are more likely to convert when they encounter a personalized experience.
Feedback Collection
Encouraging users to share feedback is a golden opportunity to transform your platform's performance and elevate conversion rates. Users are at the heart of your platform, and their experiences are a wealth of insights. By actively soliciting feedback, you demonstrate your commitment to their satisfaction and gain valuable insights into areas that need improvement. Whether it's a quick survey, a suggestion box, or a dedicated feedback form, every response is a chance to refine your platform. Constructive criticism can lead to vital enhancements, while positive feedback can highlight what's working well and should be further amplified. This two-way communication fosters trust and empowers users, making them feel heard and valued.
By acting on user feedback, you're enhancing the user experience and forging a more profound connection that can result in higher conversions and brand loyalty over time.
Fast Loading Speed
Speed is the unsung hero of conversion optimization, and ensuring that your platform loads swiftly can be a game-changer. Slow-loading websites can quickly turn potential customers into frustrated bouncers, leading to lost opportunities. To combat this, optimizing your platform's performance is crucial. Start by trimming the excess fat—optimize images, minimize unnecessary HTTP requests, and consider implementing content delivery networks (CDNs) to distribute content efficiently. These measures reduce load times and enhance the overall user experience, ensuring users can access your content and offerings without delay. In today's fast-paced digital world, a quick-loading platform isn't just a convenience; it's an expectation.
By meeting this expectation, you retain users and create an environment where they are more likely to engage and convert, ultimately bolstering your platform's success.
Conclusion
In short, increasing conversion rates is an ongoing process that requires constant optimization and a deep understanding of your audience. In these ten proven strategies, high-quality and relevant content helps boost the effectiveness of other factors, leading to increased conversion rates on your platform. Coordinate strategic elements together to create optimal performance for your platform.
If you have any ideas about boosting conversion rates on online platforms, please share them with us – YouNet Social. We are happy to receive your helpful input.
And if you have any questions about us or related topics, don't hesitate to contact us here. We will support you at the earliest time.