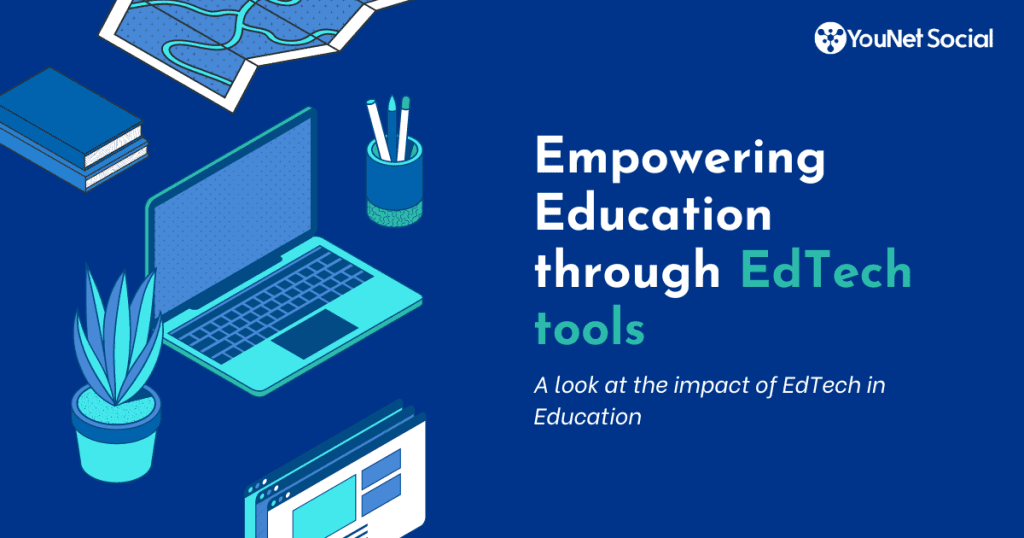 In today's rapidly evolving digital landscape, the Internet has catalyzed a monumental transformation in education through the dynamic medium of educational technology (EdTech). This revolution has harnessed the power of digital tools and platforms, fundamentally reshaping the educational paradigm into a realm that is not only accessible but also remarkably engaging and exquisitely personalized.
The Evolution of Learning: EdTech's Role
EdTech has emerged as a potent catalyst, reshaping traditional educational boundaries and fostering the learning environment. By ingeniously integrating technology, educators and learners now stand at the crossroads of innovation and enlightenment, charting a transformative course for education.
The education landscape is undergoing a metamorphosis from virtual classrooms that dissolve geographical confines to personalized learning algorithms that cater to individual nuances. EdTech has masterfully orchestrated the marriage of educational principles with technological prowess, redefining how we consume, interact with, and assimilate knowledge. This groundbreaking synergy does not merely stop at accessibility and engagement; it propels education into a realm of true personalization. EdTech tools intricately analyze learning patterns and preferences, paving the way for tailor-made educational journeys.
The EdTech era is more than a fleeting trend; it is a seismic shift that has democratized education and amplified its impact. The following sections delve into the multifaceted effects of EdTech across various educational domains, illustrating its capacity to reshape, empower, and elevate the learning experience.
Ways in which EdTech Tools are reshaping the learning experience
EdTech has transformed many aspects of the education experience through the numerous tools it takes place in. Now, we will learn about ways in which it reshapes this field.
Online Courses and Virtual Classrooms
EdTech has enabled the creation of online courses and virtual classrooms, breaking down geographical barriers and allowing students to access high-quality education anywhere in the world. Platforms like Coursera, edX, and Khan Academy offer various courses on various subjects, allowing learners to study at their own pace.
Interactive Learning Platforms
Interactive platforms blend traditional learning materials with multimedia elements like videos, animations, simulations, and quizzes. This dynamic approach to learning caters to different learning styles and helps students better understand complex concepts. Platforms like Quizlet, Duolingo, and interactive eBooks have made learning more engaging and effective.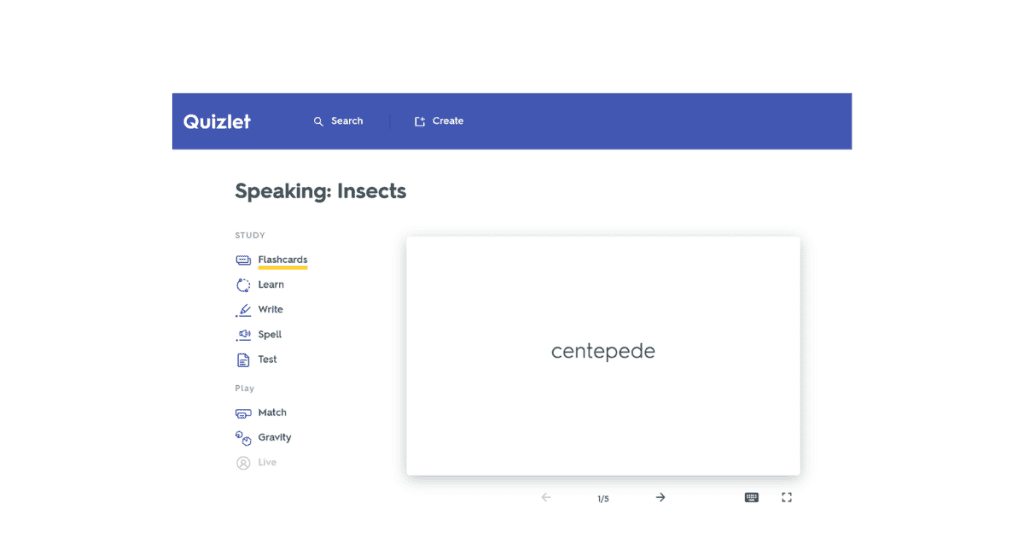 Personalized Learning Algorithms
Artificial intelligence and machine learning algorithms are used in EdTech applications to examine students' learning habits and preferences. This data is for developing personalized learning paths that tailor each learner's content and pace of learning. DreamBox and Knewton are two outstanding examples of adaptive learning software.
Gamification and Learning Apps
Gamification elements, such as badges, points, and leaderboards, are integrated into learning apps and platforms to make learning more enjoyable and motivating. Apps like Kahoot! and Prodigy use gamified techniques to enhance student engagement and promote active participation.
Augmented Reality (AR) and Virtual Reality (VR)
AR and VR technologies offer immersive learning experiences by simulating real-world scenarios. Students can explore historical events, travel to distant places, or dissect complex objects in a controlled virtual environment—platforms like Google Expeditions and zSpace bring these technologies to the classroom.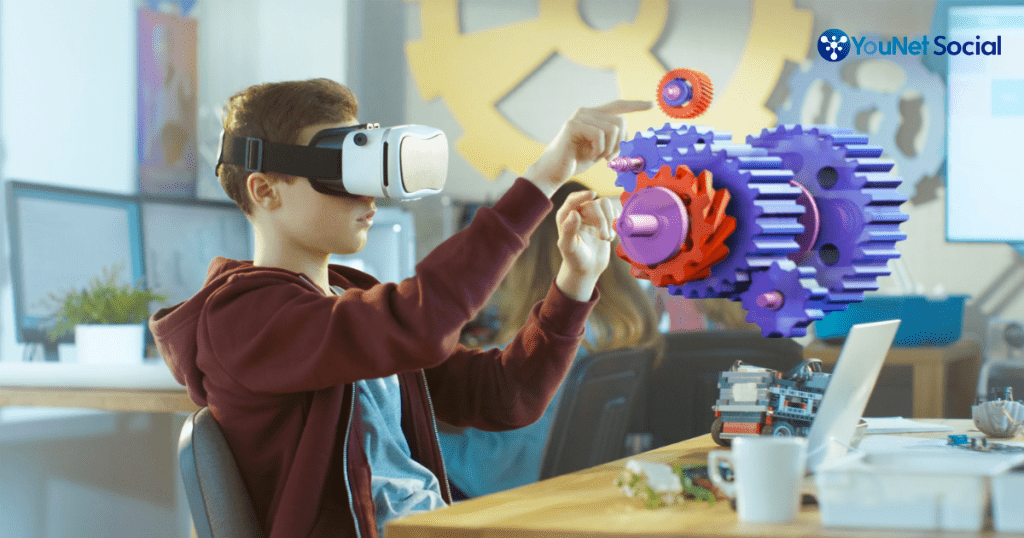 Collaborative Learning Tools
EdTech facilitates collaboration among students and educators, even in remote settings. Tools like Google Workspace for Education, Microsoft Teams, and online collaborative whiteboards enable real-time interaction, document sharing, and group projects.
Lifelong Learning and Skill Development
EdTech supports lifelong learning by offering skills development and career advancement courses and resources. Professionals can learn new skills or earn certifications through online organizations like HubSpot, LinkedIn Learning, and Udemy.
Access for All
EdTech has the potential to bridge the gap in education accessibility, providing learning opportunities for people with disabilities, those in remote areas, or those who face socio-economic challenges.
In conclusion, the influence of EdTech, far from being confined to mere technological integration, encompasses a transformative force that reshapes learning and teaching into an agile, personalized, and globally connected experience. EdTech paves a road that takes education beyond the confines of classroom walls.
If you want to get the opportunity to enhance your educational experience through an online community platform or virtual classroom, contact us – YouNet Social – We provide a platform where people can connect, engage, and learn together in the concept of a social community.
Read next: Low-code Development